LEGACY OF INNOVATION/LEADERSHIP
Spend some time with Alex Vergara and you will know right away he goes all in.
As a brand strategist, teacher and now entrepreneur, his passion for collegiate athletics, new media and innovation delivers unique creative thinking and latest developments that he is seeing in our changing business world. He goes "All In" with everyone he works with. AV Consulting Group's recent launch brings all of those experiences together to help you with your business development, branding, and ideation needs.
As a start-up leader for the Walt Disney World Resort at Disney's Wide World of Sports, Vergara spent the majority of his 20-year career there as Sports Marketing/Technology Director for ESPN Wide World of Sports leading marketing, branding, business affairs, event sponsorship, business affairs and technology for ESPN Wide World of Sports.
He led teams which supported/helped build 3000+ domestic and international events with integrated communications planning. The portfolio clients, included Atlanta Braves Spring Training, PGA Tour events, college basketball, Disney Marathon special events, AAU National Championships, Pop Warner Super Bowl and much more.
He also served as project leader for the re-imagination of Wide World of Sports, including the integration of 40+ business units with ESPN by helping to transform, the facility branding, positioning and guest experience while launching a new media platform which included an on- site digital board effort, an on-site production facility, and programming distribution to all WDW Resorts resulting in annual programming of 250+ hours on ESPN3 platform.
Vergara's other executive roles include stays with the University of Miami Athletic Department, the Continental Basketball Association, Athletic Attic, and Turner Broadcasting. He is a graduate of the University of Florida with a degree in Broadcast Communications, and secured his MBA from Stetson University.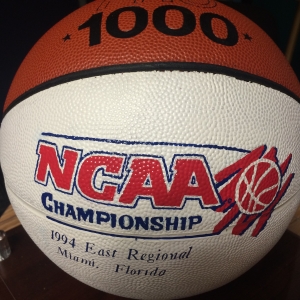 LEADERSHIP
He has been an active member of various board of directors/advisors including University of Florida National Alumni Association, the University of Central Florida DeVos Sports MBA program, Full Sail University, the University of South Florida Sports Management MBA, and the Southern League of Baseball Clubs.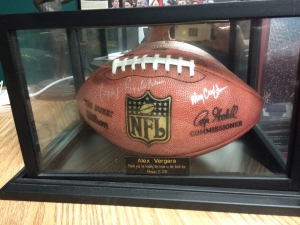 EVERYDAY IS A NEW STORY
His passionate lessons in innovation, career planning, marketing, trending, and storytelling have been delivered to dozens of campuses, business organizations and sports industry shows. He was serves as an adjunct lecturer at the University of Central Florida Graduate School of Business teaching Sports Events/Facility Operations in its nationally-ranked DeVos Sports Management MBA program.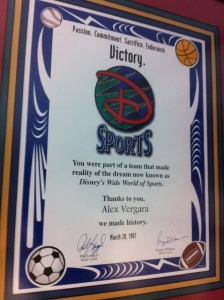 CLIENT LIST SINCE 2016
Since launch, AV Consulting Group has served multiple accounts, including Princess Cruise Lines, BMW Dallas Marathon, Casa Grande Sports, American Gladiators, the Prospects Cup, and Parseval Engineering on various project management efforts, including brand consultation, strategic direction, digital asset management, positioning, and business development.
Additional Skills & Accomplishments / Through the Years: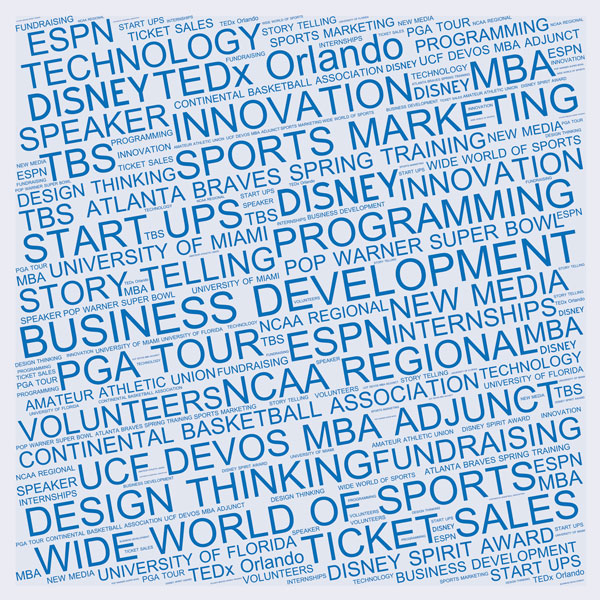 Honorary, Walt Disney World Imagineer, ESPN Wide World of Sports
Founding Cast Member, 20-year career at ESPN Wide World of Sports
Mentor: UCF DeVos program, UCF Accelerator Lab, Canvs start-ups
Former-At Large, Director, University of Florida Alumni Association
Former Chair, Marketing Acquisition, University of Florida Alumni Association
Board of Advisors, University of Central Florida Sports MBA program, Strategic Planning Committee
Former Chair, Marketing and Acquisition, University of Florida Alumni Association
Former Board of Advisors member, University of South Florida Sports Management, MBA program and Full Sail University, Sports Management Program
TEDX Orlando, Volunteer Board Member
NCAA Regional Basketball, Marketing (Miami),1994 Executive Committee (Central Florida Sports Commission), 2012
NCAA Regional Host Committee, Baseball, 1994, 1995
MAAC Championships
NCAA, Basketball Regional
NCAA, Baseball Regional
NFL QB Challenge
Snickers Youth Soccer National Championship
Tampa Bay Rays
Tampa Bay Buccaneers
World Baseball Classic
Pop Warner Super Bowl
PGA Tour, Children's Miracle Network Classic
Transplant Games
US Senior Games
Walt Disney World Marathon Series
WNBA
World Baseball Classic, MLB
Amateur Athletic Union
Atlanta Braves Spring Training
ATP Tour, US Men's Clay Court
Brighthouse Network
Continental Basketball Association All Star Game
Disney Soccer Showcase
ESPN Rise Games
Disney Endurance Series
Disney Fit Challenge
Harlem Globetrotters
HBO
Invictus Games
Old Spice Classic
Orlando Rays, AA Minor League Baseball
American Marketing Association
Stetson University
University of Central Florida, DeVos Speaker Series
University of Miami
UF Health and Human Performance, MBA
University of South Florida, MBA
UF Alumni Association, Leaders Weekend
University of North Florida
Beijing University
Colorado State University
DECA National Conference
Disney University
Full Sail University
National Collegiate Marketing/ Business Managers Association
National Sports Forum
Sports Marketing Association
National Parks/Rec Association
National Association of State Games
CAPHERD – Health Performance
Savannah Ad Fed, Regional Conference
Taiwan Olympic Committee
Texas A&M University, Sports Summit
University of Florida Alumni Association/National Board of Directors
Marketing/Membership Chair, UFAA
University of Central Florida, Devos Sports Mentor
University of Central Florida, DeVos Sports MBA
University of South Florida, Regional Advisory board
TEDX Orlando, Volunteer lead
National Hispanic MBA
Central Florida Sports Commission, NCAA Marketing Chair
Full Sail University Advisory Council
DECA, International Judge
Holy Family lector
Special Olympics